FYI,

Vote NO on Initiative 117

. Spread the word.
Proposes amending the Colorado statutes to:
allow the state to keep and spend all revenue it collects through June 30, 2026;
raise the limit on the amount the state may keep and spend beginning July 1, 2026; and
require that any money the state keeps over its existing limit be spent on education, transportation projects, mental health services, and senior services, rather than refunding the money to taxpayers.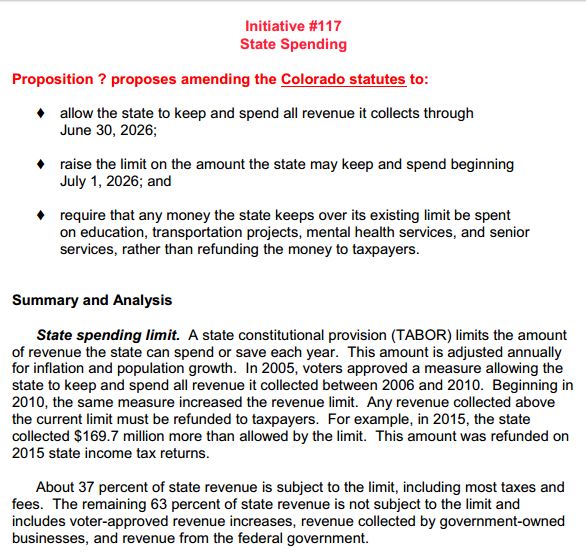 http://www.leg.state.co.us/LCS/Initiative%20Referendum/1516initrefr.nsf/b74b3fc5d676cdc987257ad8005bce6a/d87ae53dd844f43a87257fae00744f6f/$FILE/2015-2016%20117v1.pdf