While state coffers have recovered and employment is increasing, low-income, Black and Hispanic workers still lag in job recovery
Jesse Paul and Thy Vo
11:12 AM MDT on Jun 18, 2021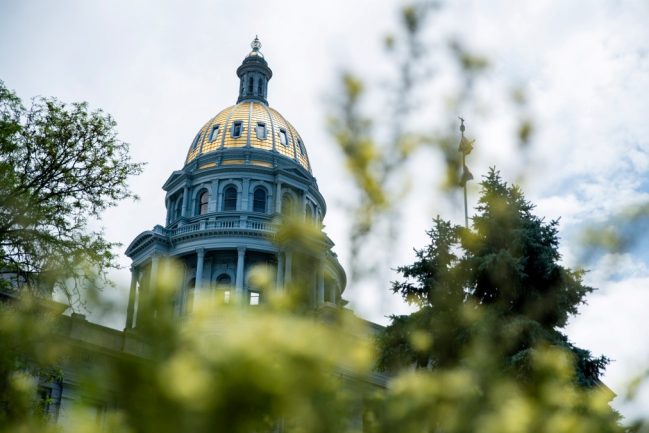 The Colorado Capitol is seen on Monday, June 7, 2021, during the final days of the 2021 legislative session. (Olivia Sun, The Colorado Sun)
Colorado taxpayers will be refunded as much as $2.8 billion in tax revenue collected over the three fiscal years because the state's economic recovery from the coronavirus crisis has been so swift and strong and because of growth limits under the Taxpayer's Bill of Rights.
That's according to two tax-revenue forecasts — one from nonpartisan legislative staffers and another from Gov. Jared Polis' office —  presented to the legislature's Joint Budget Committee on Friday.
The state's TABOR cap is calculated through population growth and inflation. When the cap is exceeded, the legislature is required to refund the excess, most often through a future tax break, such as an income tax reduction. Lawmakers can seek voter approval to retain the revenue as well, but that appears unlikely to happen in the near future.
Nonpartisan fiscal analysts and the governor's office forecast that the cap will be exceeded in the current fiscal year, the 2021-22 fiscal year, which begins in July, and the 2022-23 fiscal year, which begins in July 2022.
"The past quarter's growth has been truly remarkable and unexpected," Lauren Larson, director of the Governor's Office of State Budgeting and Planning, told the JBC.
To continue reading this story, please click (HERE):