Dear TABOR supporter,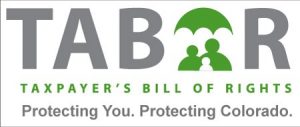 You may be the right person to make a difference in your town.  You can help to protect the citizens of Colorado by protecting the Taxpayer's Bill of Rights, but without taking a lot of your time and at no expense to you.
Much of the work of the TABOR Foundation includes taking legal action against taxation without a vote of the people.
But most of our efforts are directed toward educating voters about why the right to vote on the taxes that you and your neighbors pay is a good idea – as well as calling attention to the all-too-common attempts to eviscerate TABOR.
You can help!
We are recruiting TABOR supporters to be a part of our volunteer Communications Team.
The job is simple but very important. Continue reading →