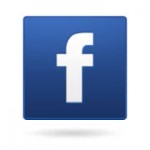 We have a Facebook Page.  Please "Like" it and follow us for updates.  Click the Facebook logo on the left to go to the TABOR page.

We also use Twitter to share information and comment on current TABOR-related issues.  Please follow us on Twitter to keep up-to-date on TABOR!
There are two legally distinct organizations that each work on TABOR issues.  The TABOR Committee is the Advocacy organization and the TABOR Foundation is the Educational organization.
The TABOR Committee was the original vehicle for getting TABOR passed in 1992.  Many people worked on the versions from 1986 through 1992.  Many of the leaders or their survivors have given us permission to recognize their work and tribulations in the early years.  Among those we recognize are:
The TABOR Honorary Committee includes:
John and Diane Cox, who started the ball rolling,
Douglas Bruce
Clyde Harkins
Katherine Anderson
Penn R. Pfiffner
Tim Cranston
Fred Holden
Vern Bickel

,

In memoriam
Steve Shoe, In memoriam
Our email address is: TheTaborFoundation@gmail.com, and /or info@TheTaborCommittee.com.
To be notified of TABOR news, join our email list.  Send an email with "subscribe" in the subject line to either one of the email addresses listed above or Click (Here).
The TABOR Committee telephone number is 303-747-7460.
The current TABOR Board of Directors are: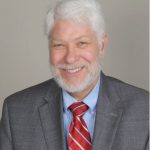 Penn Pfiffner is a former state representative, having served in the Colorado legislature from 1993 through 2000.
He was an early leader and proponent of the Taxpayer's Bill of Rights (TABOR), serving as Regional Coordinator in the 1986 effort, and serving on the TABOR Committee in subsequent years.
His business is financial and managerial consulting to architects, engineers and contractors. He also conducts economic analyses such as forecasting and valuing closely-held stock. He opened his practice, Construction Economics, LLC in 1983.
He taught college Economics at night school, at both the graduate and undergraduate level, for thirteen years.  Penn earned his Masters in Finance from the University of Colorado at Denver and his undergraduate degrees in Economics and Political Science from CU-Boulder.
He is the former President of the Denver Association of Business Economists. In the 1980's, he was a member of the national ASTM's (Association of Standards, Testing and Materials) Building Economics Subcommittee, which established standards for life-cycle costing and the use of net present value analysis. He was one of 300 economists polled nationally by the National Association of Business Economists for quarterly forecasts of the economy.
Penn wrote and researched for the Independence Institute as a Senior Fellow for 12 years, during which he also served as the Director of the Fiscal Policy Center.  He served on the Board of Directors for the Colorado Union of Taxpayers for more than a dozen years, including six years as its President.
He is a veteran, having served as an officer in the Navy, assigned to U.S.S. Oklahoma City (CG5), based out of Yokosuka, Japan from 1977 to the end of 1979.
Bob Foland

, Executive Director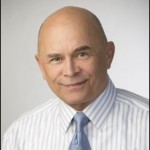 Bob Foland CFP® has been helping individuals, couples and small businesses with their financial planning needs since 1988.  Since 1997 he has been an independent advisor, meaning that he is not limited to nor encouraged to use the investment vehicles of any particular company.  That independence allows for true objectivity in the investment and planning advice offered by Mr. Foland through his company, The IRA Specialists.
Bob lives in Highlands Ranch, Colorado with his wife and daughter.  When he is not helping his clients he enjoys fly-fishing, hunting and skiing.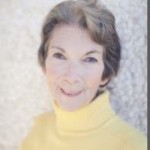 Peg Brady actively supports the goal of fiscally-responsible limited government, recognizing only the few Constitutionally designated powers. Because freedom requires personal vigilance, Peg dedicates her time to upholding the principle that government depends on the consent of the governed.
Peg earned her Masters degree in Systems Analysis and Project Planning from the University of Denver and her undergraduate degree in English History and Literature from the University of California at Los Angeles.
Her career had two foci: technical writing and computer systems development.  In addition, she developed and taught several Systems Analysis courses to company clients and co-workers.  She was a key participant in the company's multi-year project to define optimal systems-development practices and procedures.
Dennis Polhill

, Board member (TABOR Committee only)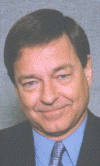 Dennis received degrees in engineering and math from the University of Illinois in 1970 and graduate degrees in engineering and public administration from the University of Pittsburgh in 1978.
He worked a decade as a City Engineer and Director of Public Works in Urbana, Illinois, Cumberland, Maryland and Lakewood, Colorado, after which he worked as a consultant in engineering and management to governments all across North America for the decade of the 1980s.
The firm he established developed a new field of engineering called Pavement Management utilizing sophisticated techniques to optimize performance of capital outlays by governments.
Dennis became a Registered Professional Engineer in 12 states and a Registered Land Surveyor in 2 states.
In the 1990s Dennis became involved in numerous real estate, capital finance and entrepreneurial ventures in Colorado, California and Illinois.
Also in the 1990s Dennis became one of the leaders of the term limits movement and became a Senior Fellow at the Independence Institute.
Brad Hughes

, Corporate Secretary and Treasurer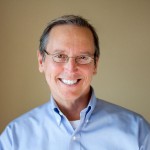 Brad Hughes has been a Director (or above) for six different entities in six different industries, including Fortune 200, SME, nonprofit, religious, think tank, and the university environments. Brad has over 30 years of telecom experience, including AT&T, US WEST, and Qwest, where he was a director of strategy. He retired from the corporate environment as the Vice-President of Industry Analysis at Telogical Systems of McLean,VA.
He is a former loaned executive to the University of Colorado College of Engineering where he was the Director of the Government Technology Program. Brad serves on multiple nonprofit boards of directors and is currently a Fellow in Worldviews and Economics at the Centennial Institute, the think tank arm of Colorado Christian University.
Brad has completed international business assignments in Russia and Germany. He has authored essays regarding free market economics and the Judeo-Christian worldview for the American Thinker, the Schwarz Report, the Centennial Review, the Western Center of Journalism, Centennial Institute, and other publications. Brad holds five degrees, including an MBA and an MS from the University of Colorado. He has taught extensively on worldview comparative analyses.
Dana West

, Technology & Communications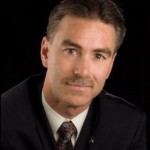 After graduating from Michigan State University, Dana moved to Colorado.  He was one of Radio Shack's top-ranked Senior Managers for many years before leaving to work at Qwest Communications.  He loves technology, college football, PIE, and the internet.  Go Green!
Rebecca Sopkin,

Board member
Rebecca Sopkin is an attorney who specializes in Colorado constitutional law, particularly the Taxpayer's Bill of Rights.  She graduated from University of Colorado Law School in 1991 in the top 15% of her class, and was a member of Colorado Law Review.  Her private practice includes civil litigation and appellate law before state and federal courts, as well as small business and transactional matters.  She is a member of the Federalist Society, and lives in Lakewood with her husband and multiple children, dogs and lizards.
Natalie Menten

, Board member
Natalie Menten is a long time political activist from Lakewood