November 4, 2019 by Dan Mitchell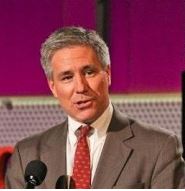 Last November, voters in some states had the opportunity to accept or reject some very important initiatives, including votes on Colorado's flat tax, Arizona's school choice system, and a carbon tax in the state of Washington.
Since 2019 is an off-year election, there aren't as many initiatives and referendums. But one of them is vitally important. Politicians in Colorado are hoping voters will approve Proposition CC, which would gut the Taxpayer Bill of Rights (TABOR) and thus allow more government spending.
Why is TABOR worth defending? Because it's far and away the most effective and well-designed fiscal rule in the United States.
It's basically a spending cap, which is the ideal fiscal policy, and here's a description of how it works that I shared last year.
Colorado voters adopted The Taxpayer's Bill of Rights in 1992. TABOR allows government spending to grow each year at the rate of inflation-plus-population. Government can increase faster whenever voters consent. Likewise, tax rates can be increased whenever voters consent. …The Taxpayer's Bill of Rights requires that excess government revenues be refunded to taxpayers, unless taxpayers vote to let the government keep the revenue.
Proposition CC doesn't fully repeal TABOR, but it allows politicians to keep – and spend – excess tax revenues.