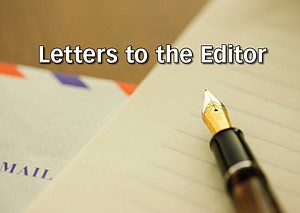 To the editor:
Reading through the mailing I received that was also sent out to all registered voters referring to Measure 1A it becomes very obvious the City believes it desperately needs additional funding which will be the outcome if 1A passes. I am in agreement that it probably is necessary providing the information presented to the public in this "Notice of Election" and along with the mailing that accompanied this month's utility billing is in fact correct.
I do find myself somewhat troubled over several issues, I have yet to see a commitment from the city that during these times of economic struggle they assure the public their business will be run as efficiently as possible and they will focus on conducting business off of a priority list rather than the wish list.
I have yet to see a commitment from the automotive lots that they will set competitive prices on their vehicles, matching pricing found out of town if not beating prices on comparable vehicles. I believe most members of this community would gladly buy vehicles locally providing the price is right.
Lastly, and most troubling is the ending request found in Referred Measure 1A. With the City basically asking the Voters and Tax Payers to relinquish your rights under the Colorado Constitution. Known as the Tax Payer Bills Of Rights. Also referred to as TABOR. This not only protects the tax payer, it also sets standards for local governments on tax revenues. Why would the city want us to give up our constitutional rights if in fact they intend to operate in the best interest of the community?
And finally, I ask myself why are these items grouped under one measure rather than listed separately? Anyway, I urge everybody to get out and vote on Election Day and please do your research, don't be a poster voter.
Dave Wallace
Craig
http://m.craigdailypress.com/news/2017/mar/10/dave-wallace-ballot-measure-1a/?templates=mobile