TABOR tussle: Colorado Supreme Court hears case on whether fees are taxes
Jun 25, 2019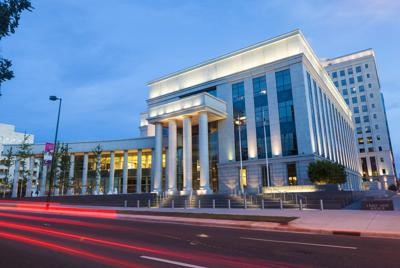 The Ralph L. Carr Colorado Judicial Center in downtown Denver is the home of the Colorado Supreme Court, the state Court of Appeals and the office of the state attorney general.
(istock/getty images)
The National Federation of Independent Business said its state Supreme Court case has exposed licensing fees for what they are: Taxes.
And as taxes, they should be covered by the state constitutional Taxpayer's Bill of Rights, meaning the government can't raise them without a vote of the people.
To read the rest of the story, click (HERE):