State could go off a fiscal cliff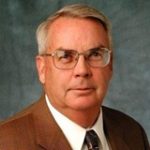 By: Barry W Poulson
May 5, 2019
Colorado has created a fiscal cliff; the state is woefully unprepared for the revenue shortfall that will accompany the next recession. Citizens might be surprised to learn that the state has been pursuing imprudent policies that will result in a fiscal crisis when the next recession hits. It is important to understand how the fiscal cliff was created and what we can do about it.
Over the past two decades, Colorado has weakened the fiscal constraints imposed by the Colorado Taxpayer Bill of Rights. TABOR limits the rate of growth in state spending to the sum of inflation plus population growth, regardless of the amount of revenue the state takes in.
But most state revenue is exempt from the TABOR limit. The exempt funds include the revenue from enterprises and the fees collected by government agencies, which have grown rapidly over this period. As a result, over the past decade TABOR has not constrained the growth in spending, and this year the state will spend virtually every dollar of revenue it takes in.
The fiscal cliff is also linked to a rapid growth in debt and unfunded liabilities. While limits are imposed on general obligation debt, there are no limits on the issuance of revenue bonds. These are bonds with a dedicated stream of revenue used to pay off the bonds over time. As state enterprises have grown they have saddled the state with greater debt burdens.
Increasing debt is also incurred in the form of unfunded liabilities. Despite the recent reforms enacted in the Public Employees Retirement Association, unfunded liabilities continue to increase. The official estimate of these unfunded liabilities is $32 billion; but with realistic assumptions regarding rates returns on assets, the actual unfunded liabilities are estimated to be in excess of $100 billion. Continue reading →