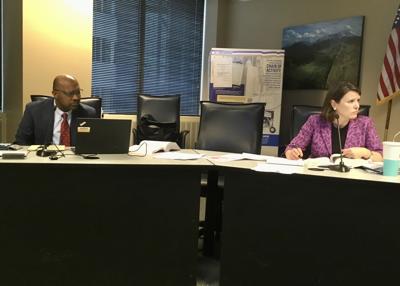 The Colorado Initiative Title Setting Review Board on Wednesday will consider whether to set ballot titles for 10 proposed initiatives, and will weigh challenges to 16 measures previously given clearance.
In the current period for measures eligible for the November 2020 ballot, the Title Board has seen a flood of proposals from interest groups and individuals pushing through minor variations of the same initiative. Their strategy serves to guard against challenges and to have time to consider which single measure to ultimately pursue.
Wednesday's scheduled proposals pertain to tobacco and nicotine taxes, state enterprises and repeal of recreational marijuana.
Voter Approval Requirement for Creation of Certain Fee-Based Enterprises (Initiatives 273-275): These proposals would require statewide voter approval for the creation of new enterprises that are projected to meet certain revenue thresholds in the first three to five years, ranging from $50 million to $100 million. Enterprises are self-supporting, government-owned businesses that have bonding authority and are exempt from the requirements of the Taxpayer Bill of Rights. The designated representatives are Michael Fields of Parker and Lindsey Singer of Highlands Ranch.
To continue reading the rest of this article, please click (HERE):