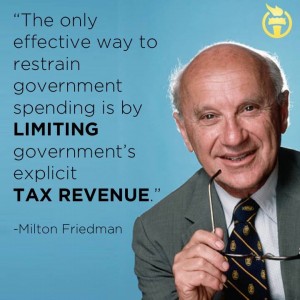 Does your group or organization need a dynamic speaker and timely topic for your next meeting?
How about learning more on a subject that saves you money and stops the explosive growth of government spending?
You've heard of TABOR (The Taxpayers Bill Of Rights), haven't you?
It's been in the news quite a bit lately.
Why not use the TABOR Speakers Bureau for your next meeting?
We take the time to explain  "what" TABOR is along with what it does—or doesn't do,  "how" it works, "why" it's so important to Colorado,  "when" Coloradans get TABOR refunds, and "how" it impacts you.
TABOR is an incredibly successful and common sense approach to limiting government growth. Because of TABOR's provisions, more than $3 billion has been refunded to Colorado taxpayers since its enactment in 1992.
To schedule a TABOR speaker, call The TABOR Committee at 303-747-7460 and/or email us at info@TheTABORCommittee.com
In fact, we'd love to keep you informed about TABOR by joining our distribution list.  It's easy.  Just send an email to info@TheTABORCommittee.com with "subscribe" in the subject line.
To learn about the history of TABOR and for current news, check out our website, http://thetaborfoundation.org/
We also have a Facebook Group Page (https://www.facebook.com/coloradoTABOR/)  to keep you in the loop.  Please check it out, "Like" it, and share it with others.
If you'd like to make a donation to help defray the cost of defending TABOR, you can now use a credit card or debit card with PayPal on our website: http://thetaborfoundation.org/donations/. Or you can mail your check to either The TABOR Committee (political issues) or The TABOR Foundation ((501(C)-3) Education & Research), 720 Kipling Street, suite #12, Lakewood, CO, 80215-7460.
Thank you from The TABOR Committee and The TABOR Foundation Board of Directors!
Bob, Penn, Peg, Christine, Brad, Natalie, Brian, Dennis, & Dana