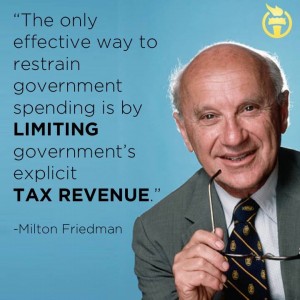 This morning the TABOR Foundation brought a lawsuit before the Colorado Supreme Court.  As the Plaintiff, we have charged that both Denver's Regional Transportation District (RTD) and its Scientific and Cultural Facilities District had violated the requirements of the Taxpayer's Bill of Rights when they started imposing sales taxes on items that had been exempt; items that the Districts did not have voter approval to tax.  The arguments were presented on appeal to the State's highest court.  Our Foundation was ably represented by attorney Steve Lechner of Mountain States Legal Foundation.  He faced alone the four attorneys employed by the governments on the other side.  Our side had lost at both the District (trial) level and at the Colorado Court of Appeals.
We knew going in that the Court is skewed to the Left and consistently finds reasons to subvert the clear language of TABOR.  One Justice, Gabriel, asked a hypothetical about getting broad-brush voter approval that, because as the Justice admitted, it was not applicable to this case.  Mr. Lechner nailed a question by Justice Marquez.  She had asked him if a precedent out of Mesa County could mean that the entire argument about voting on a tax policy change was irrelevant as long as revenues did not exceed the overall District TABOR limit.  Lechner cited to her chapter and verse on why the particulars of that precedent were wrong.
Steve Lechner also gave a summary that laid out the proper path for the Court to follow, showing that our lawsuit does not ask to have the statute declared unconstitutional, since it merely provides the necessary legislative permission for the newly imposed taxes.  We don't even ask that the relevant statute be overturned; only that the Districts then take the next logical step and ask the voters for permission to impose those taxes.
In my experience, we will have to wait several months for a Ruling to be issued.  The TABOR Foundation thanks Mountain States Legal Foundation for its free representation and its thorough, excellent work.  Both organizations has seen this through as far as we can, and the Supreme Court's ruling will conclude the issue.
Penn Pfiffner
Chairman, TABOR Committee