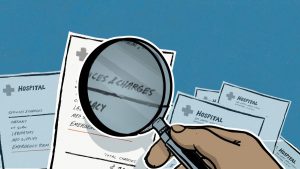 This filing does not contain the substance of our argument and is administrative in nature.
Don't be intimidated that the first document is 55 pages long – it contains as an appendix the entire Order issued by the lower court which makes up the overwhelming volume of this Notice.
The Defendants also filed an appeal of Judge Buchanan's ruling that our team has standing.
Wrong-headed, to be sure, but expected.
That filing is also attached here and also only an administrative step.
There has to be an exchange of documents before the attorneys will be informed of a schedule to submit arguments to the Court of Appeals.
That could take another seven weeks
All of this is public information but we wanted our TABOR supporters to be updated.
Penn
Click here to see the Hospital Provider Fee Notice of Appeal
Click here to see the Hospital Provider Fee Defendants Challenge of Standing by The TABOR Foundation