"Then, when the money dries up, taxpayers are asked to raise taxes again. This happened just this last November, when Democrats tried to push Proposition CC as the solution to transportation funding." – Sen Lundeen & Rep Carver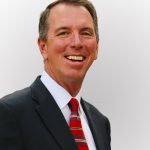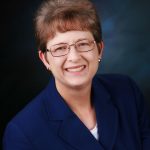 For years — decades even — Coloradans have called upon the General Assembly to prioritize Colorado's outdated transportation infrastructure. Our elected officials have for so long kicked this proverbial can down the (potholed) road that the Colorado Department of Transportation now has a backlog of anywhere from $7 billion to $9 billion in projects. To put that in perspective, that's nearly a fourth of Colorado's entire budget this year.
We hear it all the time — where are the taxes we already pay going?
The truth is that the legislature has been using your tax dollars as a piggy bank for pet projects instead of utilizing them to fill potholes and add new highway lanes. Pet projects such as Senate Bill 19-173, a $800,000 study on the feasibility of the state government getting involved in your retirement savings, the creation of an "Office of Just Transition" that has been covered extensively in the press, and $6 million for unnecessary census outreach that wasn't required by the federal government. These have all been priorities of legislative Democrats — not transportation.