Group forms to fight anti-TABOR ballot question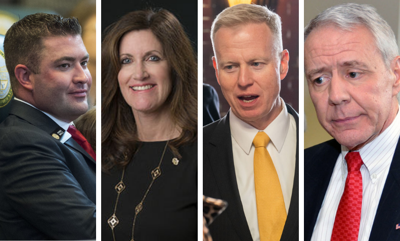 A group made up of some of the Colorado Republican Party's biggest names has formed to fight Proposition CC on the November ballot. The measure would allow the state to keep future refunds allowed by the Taxpayer's Bill of Rights to go for schools and transportation.
The group, called No on CC, includes former Gov. Bill Owens, former U.S. Sen. Hank Brown, U.S. Rep. Ken Buck and Colorado House Republican leader Patrick Neville.
The leadership is strong and well-known in GOP circles, as well. The co-chairs are University of Colorado Regent At-Large Heidi Ganahl, 18th Judicial District Attorney George Brauchler, and former state treasurers Walker Stapleton and Mark Hillman.
Tampering with TABOR is expected to be a partisan brawl, since Republicans contend it keeps taxes and the size of government in check. They point to Colorado's booming economy as proof balancing taxes and government works.