By The Denver Post Editorial Board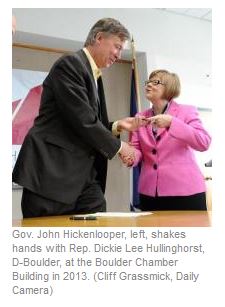 Democrats in the legislature are flirting with the idea of a ballot measure asking voters if the state can keep a likely refund dictated by the Taxpayer's Bill of Rights. Good for them. The state needs the money to backfill both K-12 and higher education, and for transportation.
But Democrats might want to refine their pitch. According to incoming House Speaker Dickey Lee Hullinghorst, "people would be far better off if we invested that in infrastructure, education — something that really benefited them rather than (them) getting their 50 bucks to spend on a tank of gas or something."
Intentionally or not, her statement oozes the sort of condescension that voters detest.
To send a letter to the editor about this article, submit online or check out our guidelines for how to submit by e-mail or mail.
http://www.denverpost.com/editorials/ci_27061668/dont-condescend-tabor-refund-democrats