Democrats won't leave TABOR alone
Well, you may have to do it again with Democrats wanting to take another swing at TABOR.
According to the Colorado Sun, Democrat lawmakers want voters to permanently set aside spending caps in the Taxpayer Bill of Rights.
House Speaker KC Becker, from Boulder, is drafting the measure. Becker at a town hall meeting pleaded, "I'm asking voters 'Can you let the state keep the revenue we are already collecting?'"
Translation: We're entitled to keep more of the money we are stealing from you.
The measure would allow the state to keep as much as $960 million in your tax dollars through June 2020.
What don't these Democrats understand?
TABOR is our economy. Democrats are already trying to cut the largest economic force in Colorado in the oil and gas industry, and now they want to force tax hikes and raise the spending threshold.
The energy industries in Colorado combined with TABOR as a tax and spend control, are the heart of Colorado's thriving economy.
What will happen if we get rid of both?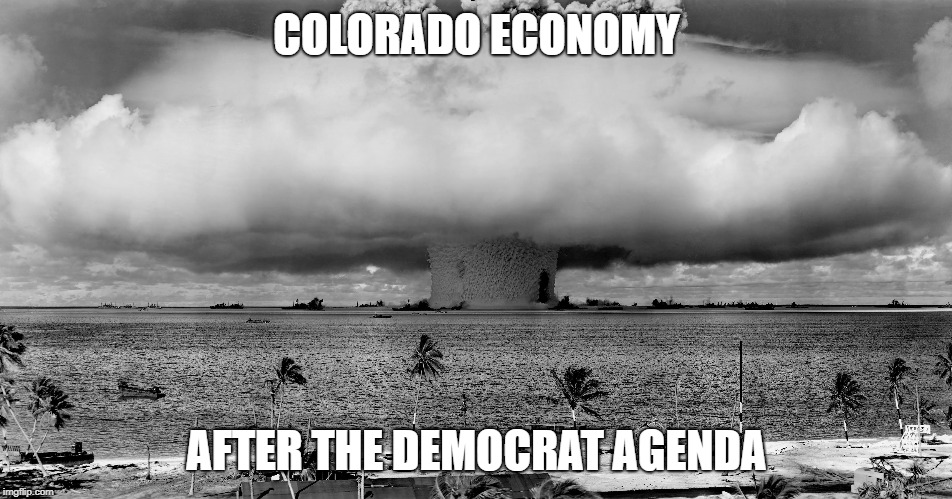 If they get rid of the biggest economic force like they want, how can Democrats expect the oil and gas workers to subsidies their insatiable appetite for spending on social programs?
They want a blank check to spend all your money, kill our jobs, and then take the remaining money you have without your say.