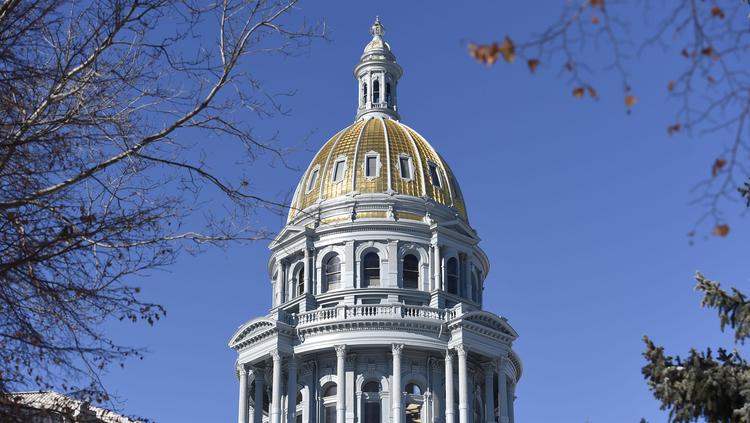 Gov. John Hickenlooper called a special legislative in mid-September, arguing it was the "most expedient way" to fix an error in the centerpiece bill of 2017 that will cost a number of special districts, including Denver's Scientific and Cultural Facilities District hundreds of thousands of dollars in funding.
But what may have seemed a simple and expedient way to restore funding that those districts expected to get has turned into a political firestorm that, in all likelihood, will not get solved in the abbreviated session.
The issue when leaders of the Legislature gavel the special session at 10 a.m. today will be a clause in Senate Bill 267, the omnibus bill that added $1.9 billion in one-time transportation funding, increased the business personal property tax exemption offered by the state and removed the hospital provider free from under the state's Taxpayer's Bill of Rights revenue cap, allowing the Legislature to spend more money each year without having to offer tax refunds.
One provision in the 76-page bill exempted retail marijuana sales from the state's 2.9-cent general sales tax but increased the rate of a special tax on those marijuana sales from 10 percent to 15 percent.
In doing so, however, the bill eliminated special districts' ability to levy a tax on marijuana sales — a provision that both Hickenlooper and legislative leaders called inadvertent.
That left organizations like the SCFD short about $56,000 per month of anticipated collections starting in July. The SCFD helps to fund about 275 cultural organizations through a voter-approved sales tax
After working for months to try to fix the gaffe administratively, Hickenlooper determined that the solution must be legislative and that, in his opinion, it could not wait until the next regular session of the General Assembly convened in January.
But the Democratic governor severely underestimated the pushback from Republicans, who first expressed indignation that they were not consulted about the session — Republicans including Sen. Jerry Sonnenberg of Sterling, the co-sponsor of SB 267.
"Calling a special session without an understanding of the game plan, or proper consultation with the legislators involved, is an irresponsible use of taxpayer dollars," Sonnenberg said.
Some Republicans then pointed out that waiting for three more months rather than spending $25,000 a day to call the special session would be adequate remedy for the groups, most of whom were losing only a fraction of their budget because of the provision. Rep. Tim Leonard, R-Evergreen, noted that the $6 million lost over a six-month period by the Regional Transportation District represented less than one-tenth of a percent of the district's $1.26 billion budget.
"Fact: The tax on retail marijuana will have to go up by 2.9 percent to get these districts 'back their money,'" Leonard wrote in an open letter. "Wouldn't this increase be an increase? That would need a vote of the taxpayers, not the legislators, per our Colorado Constitution Article X, Section 20."
"To the best of my ability, this is the most appropriate way to fix an inadvertent glitch," the governor said. "If you're part of the mistake, the appropriate response is to admit you made a mistake and then try to fix it."
"Having interested parties pay the cost of the special session has to be one of the worst ideas I've ever heard from this governor, coming in close second to his baffling and botched decision to hold an unnecessary special session without doing the pre-planning and consultations required to improve our chance of success."