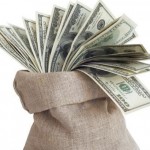 Colorado's economy keeps getting better, and it continues to be reflected in the amount of money the state takes in from taxes.
That's the conclusion from the latest estimates from state officials that show overall tax collections continue to improve in the state, coinciding with the continuing improvement in the state's economy.
Revenue forecasts released Monday from the Office of State Planning and Budgeting (OSPB) and the nonpartisan Legislative Council both showed increases in forecasted revenues. The forecasts are used to set budget priorities for the state government for the remainder of the current fiscal year, which ends on July 1.
The more conservative forecast, from OSPB, suggests that general-fund revenues in the 2015-2016 fiscal year will be $53.6 million more than previously forecast just three months ago, when forecasters agreed that about $1 billion more in revenue would be available to lawmakers for spending on state programs in the coming fiscal year.
Forecasters continue to predict, however, that lawmakers will have to set aside as much as $120 million of the increased revenue to pay refunds to taxpayers mandated by the Taxpayer's Bill of Rights, which limits the amount of increased revenues the state can take in and how much lawmakers can spend each year.
Democrats hailed the growth in tax collections as an opportunity to invest in programs to help more people benefit from the improving economy. Republicans warned against spending money that creates new financial obligations that future legislatures may not be able to meet.
"The legislature needs to refrain from creating future obligations. With year-to-year program growth, the Legislature will be unable to meet its current obligations to education, transportation and other critical services," said Rep. Bob Rankin, R-Carbondale and a member of the Legislature's Joint Budget Committee.
"I'm very encouraged by these reports showing our state's continued strong economic performance," said Rep. Millie Hamner, D-Dillon and also a JBC member. "No one should be making any pie-in-the-sky promises, but the upcoming budget process offers us a chance to enact more policies to strengthen Colorado's middle class and ensure that our economic recovery reaches all Coloradans in all areas of the state."
House Minority Leader Brian DelGrosso, R-Loveland, said the forecasts show that economic improvement isn't hitting the state equally.
"It was reported that in many rural areas home values remain below pre-recession levels, unemployment remains higher than the national average and agricultural production has been slow to recover," DelGrosso said. "This session we need to stay focused on all of Colorado, and listen to our rural communities for ways to get their economy on a similar path to recovery as our Front Range."
Carol Hedges, executive director of the liberal Colorado Fiscal Institute, said the increased revenues are a chance to reinvest in programs that suffered deep cuts in the recession.
"While lawmakers in other states are considering innovations that benefit middle class families, Colorado lawmakers are being cautioned not to be optimistic about restoring cuts made during the recession," she said.
For example, 15 years ago 70 percent of the cost of college was paid by taxpayers. Today, it's 64 percent as colleges and universities have been forced to shift more of the burden onto tuition because of cuts to higher education.
"Today's economic forecasts make one thing abundantly clear: Despite the fact that Colorado has one of the fastest-growing economies in the country, TABOR still prevents public investments from benefiting from the recovery," Hedges said.
K-12 education funding and road and bridge repair also will suffer unless something is done to change TABOR, she said.
"The formulas in TABOR simply do not work," she said.
Neil Westergaard is editor of the Denver Business Journal and writes the "Editor's Notebook" column. Phone: 303-803-9220.
http://www.bizjournals.com/denver/news/2014/12/22/colorado-budget-forecast-shows-continued-growth.html?page=all