Anti-TABOR lawsuit deserved latest setback in federal court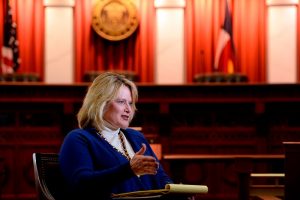 Cyrus McCrimmon, Denver Post file
Colorado Attorney General Cynthia Coffman is defending the state against a lawsuit regarding TABOR.
By The Denver Post Editorial Board |
June 7, 2016 |
The Taxpayer's Bill of Rights has multiple flaws that this editorial page has documented repeatedly over the years while urging lawmakers and voters to fix them.
We're also on record as recently as last month urging the legislature to adopt a budgetary mechanism to free up revenue that otherwise would have to be refunded under TABOR.
But our critique of TABOR doesn't extend to questioning the right of voters to enact or defend it. The 5-year-old lawsuit arguing that TABOR violates the U.S. Constitution's mandate that states have a "Republican Form of Government" is too strained and exotic for our taste. It deserved the setback it suffered last week in federal court.
The 10th U.S. Circuit Court of Appeals ruled that several Colorado lawmakers who are plaintiffs lacked legal standing to sue because they do not represent the General Assembly as a whole.