Colorado Democrat Attorney General "Idiot" Phil Weiser lied to you. He said he would defend #TABOR.
Typical liberal modus operandi
Shame on any one who voted for this buffoon.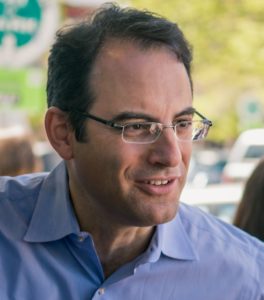 DENVER — Although he campaigned on a promise to defend the Taxpayer's Bill of Rights (TABOR) despite his personal opinion of the nearly three decades old constitutional amendment, Colorado Attorney General Phil Weiser made his first move in the opposite direction by letting a deadline pass to argue an ongoing TABOR case in federal court.
Weiser had until Tuesday to ask that the entire circuit court hear the case after a 3-judge panel from the Tenth  Circuit Court of Appeals reversed a lower court's ruling. The lower court had ruled that local governments do not have the right to sue.
"It's disappointing that AG Weiser is not fully following through on his campaign promises," said Michael Fields, Executive Director of Colorado Rising Action. "The rubber will hit the road when the merits of the TABOR case are heard, and he actually has to defend the constitution."
Fields added that everyone should be concerned that Weiser chose not to defend the state's constitution knowing he is not a TABOR supporter.