EDITORIAL: Voters Can Make Colorado History in PAWSD Election
Ballots were mailed recently to residents and customers in the Pagosa Area Water and Sanitation District service area, asking them to vote for three board members (from a selection of four candidates) and also allowing them to weigh in, on an historic ballot measure.
The historic measure, written in election-legalese and printed in "all capital letters" for some un-Godly reason, reads like this:
PAGOSA AREA WATER AND SANITATION DISTRICT BALLOT ISSUE A:
SHALL PAGOSA AREA WATER AND SANITATION DISTRICT BE SUBJECT TO THE REVENUE, COLLECTION AND SPENDING LIMITS UNDER ARTICLE X, SECTION 20 OF THE COLORADO CONSTITUTION (OTHERWISE KNOWN AS THE TAXPAYERS BILL OF RIGHTS), SECTION 29-1-301, C.R.S., AND OTHER COLORADO LAWS BY REPEALING THE BALLOT ISSUE APPROVED BY DISTRICT VOTERS ON MAY 2, 2000; PROVIDED THAT 2016 SHALL BE USED AS THE BASE YEAR FOR CALCULATING LIMITS AND SUCH LIMITS SHALL BE EFFECTIVE BEGINNING JANUARY 1, 2017?
You will want to vote "Yes" on this measure, if you wish to help the current PAWSD board — Mike Church, Glenn Walsh, Gordon McIver, Paul Hansen and Blake Brueckner — make political history.
The ballot language does not include the acronym "TABOR" — the more common way to refer to the Taxpayers Bill of Rights, Article X, Section 20 of the Colorado Constitution — but some voters may feel more comfortable marking "Yes" on their PAWSD ballot for Ballot Measure A, if they understand that a "Yes" vote will put our water and sewer district's General Fund back under the taxing and spending controls offered by TABOR.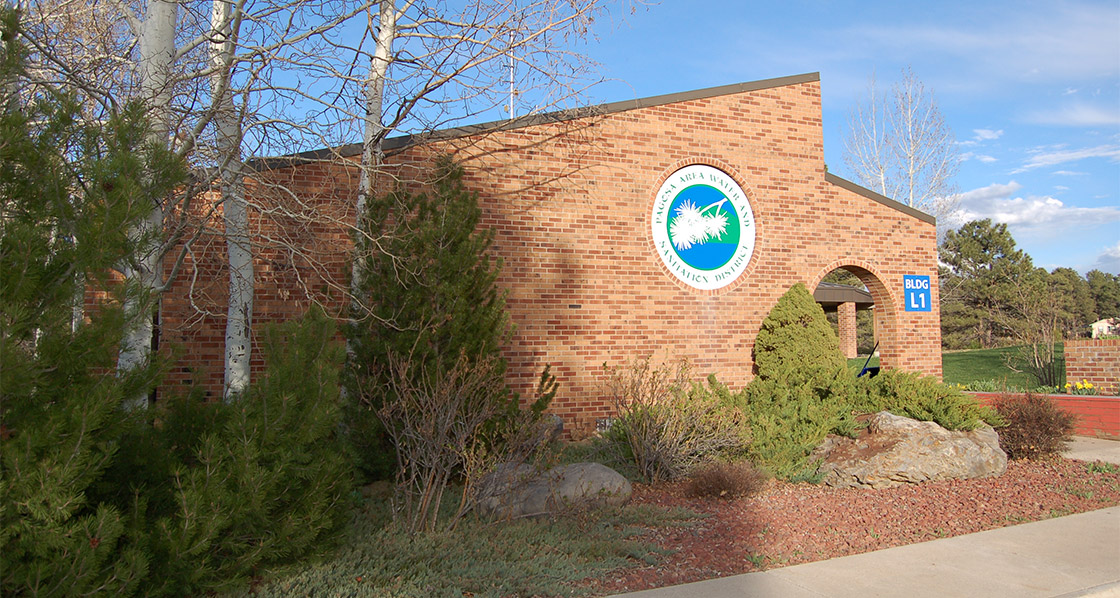 But don't take my word for it.
The state of Colorado allows its citizens to submit statements in favor of, or in opposition to, ballot measures that increase or reduce taxes, and these statements are required to be mailed out to all registered voters.  In the case of Ballot Measure A, no one submitted a statement opposing the measure, but PAWSD board member Glenn Walsh submitted a statement explaining why you might want to vote "Yes."
His comments were summarized by PAWSD election officials and distributed in this form:
A "Yes" vote will reinstate the protections of the Taxpayer's Bill of Rights (TABOR) to PAWSD customers. Under TABOR protections, increases in general property tax revenue are limited to inflation plus a small growth factor. Under TABOR protections total general property tax increases cannot exceed 5.5% without the approval of PAWSD voters.

The first benefit of TABOR protection is obvious: general property tax revenue is placed under commonsense controls. PAWSD customers saw increases in 2007 and 2009 which totaled more than 60%. A "Yes" vote here will end any future repetition of those large increases if the real estate market has another short-term boom. Should PAWSD require more revenue than modest inflation-based increases provide, there is a clear option: ask the voters for that revenue.

The second benefit is less obvious but more critical: governing boards rarely spend tax windfalls wisely. Often programs are funded which cannot be afforded when the next property tax assessment fails to provide another windfall. Boards also can easily fall into the "trap" of waiting for the next general property tax windfall to cover annual deficits. Waiting for that next property assessment boom is a very poor practice.

Under TABOR, everyone benefits: taxpayers are protected from sudden large increases and governing boards have smaller, more predictable revenue projections which can allow smart long-term planning and fiscally conservative decision-making.
PAWSD board members and staff had indeed exhibited "spending fever" prior to 2010, during a decade when TABOR limits had been suspended by the voters and during a period when some people (mistakenly) believed Archuleta County would experience a high rate of population growth forever into the future.  Between 2000 and 2010, the district ran up about $38 million in district debt in an apparent eagerness to build the world's most expensive small-town rural water district.   That's about $4500 worth of debt for every man, woman and child living in the district.
Some of that debt was financed through property taxes, but much of it — including the controversial $10 million purchase of the Dry Gulch reservoir site, and another $5 million for a "Biosolids Greenhouse" that can't produce commercially viable biosolids — was backed instead by monthly water fees or sewer fees.
While this debt was being accumulated for sometimes-questionable capital projects, the district's charges for water more than tripled.  And perhaps predictably, households and businesses in the district — faced with higher usage fees — began using less and less water.  Simultaneously, the PAWSD board was finally revealing the unsettling fact that the district was losing around 40 percent of its treated water — a loss rate much higher than the industry standard of around 10 percent.
Ever since the 2014 PAWSD election, the discussions among the newly constituted board became focused — not on more spending — but on a two-year rate freeze. When I asked board member Glenn Walsh how the board could justify freezing rates for two years while facing substantial debt payments and declining water use, he offered the following comments:
"How can we justify not freezing rates which are 100% higher than every comparable water district in the Four Corners? So we can continue to spend nearly $1 million over the next decade on 'master planning' studies?  So we can inflate every single line item in our budget — every one — by 2.5% each year, for the next ten years? A rate freeze is the minimum we can do."
The board has also renegotiated its "Dry Gulch" loan and obtained a more favorable interest rate from the Colorado Water Conservation Board — and is using the resultant savings to address the water-loss issue.
Ever since Colorado voters passed the Constitutional amendment known as the Taxpayers Bill of Rights in 1992, our state and local governments have been whining and fighting to overcome the financial limits imposed on them.  Basically, TABOR ties the growth of government spending to a combination of population increase and inflation — unless the government gets voter approval for a tax increase.  In a government district where population is increasing and where inflation is active, TABOR supposedly limits the growth of government spending to 5.5 percent per year.  Supposedly.
A Colorado government entity that collects more tax revenue than it is allowed to spend under TABOR is required to refund the extra revenues to the taxpayers — unless, that is, the entity is "de-Bruced."
"De-Brucing" (referring to TABOR author Douglas Bruce, Colorado Springs) has been occurring all over Colorado since 1992.  The process consists of simply asking the voters to allow the government entity to keep and spend all the tax revenue it collects, regardless of the TABOR limits.
One of the entities that "de-Bruced" in 2000 was PAWSD.
No government entity in Colorado that was "de-Bruced" by its voters has ever "re-Bruced" — meaning, no government entity has ever asked the voters to place government spending back under TABOR controls.
The current PAWSD board invites you to limit the spending by your local water and sewer district — for yourselves and, conceivably, for your grandchildren.
By voting "Yes" on your PAWSD mail ballot, you can help make Colorado history.