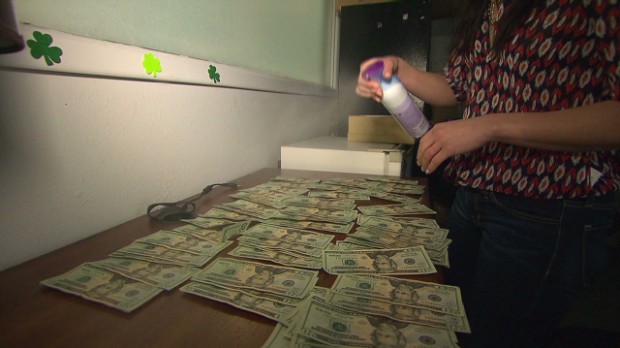 Why this pot business deodorizes its cash
NEW YORK (CNNMoney)
Colorado residents could see some green in their pockets thanks to the new recreational marijuana taxes.
Budget advisers to the state legislature crunched the numbers and revealed the state could be forced to refund as much as $100 million to taxpayers.
The state's Taxpayer Bill of Rights, known as TABOR, sets limits on taxes and government spending. If the government collects more than expected, it generally owes taxpayers a refund.
But Colorado taxpayers shouldn't expect a refund check in the mail. The state has several other procedures to handle a refund.
The state could provide taxpayers a credit on the next year's tax bill, for example, or reduce the sales tax. Continue reading →