Nonprofit leaders back TABOR ballot issue
County would reap benefits, they say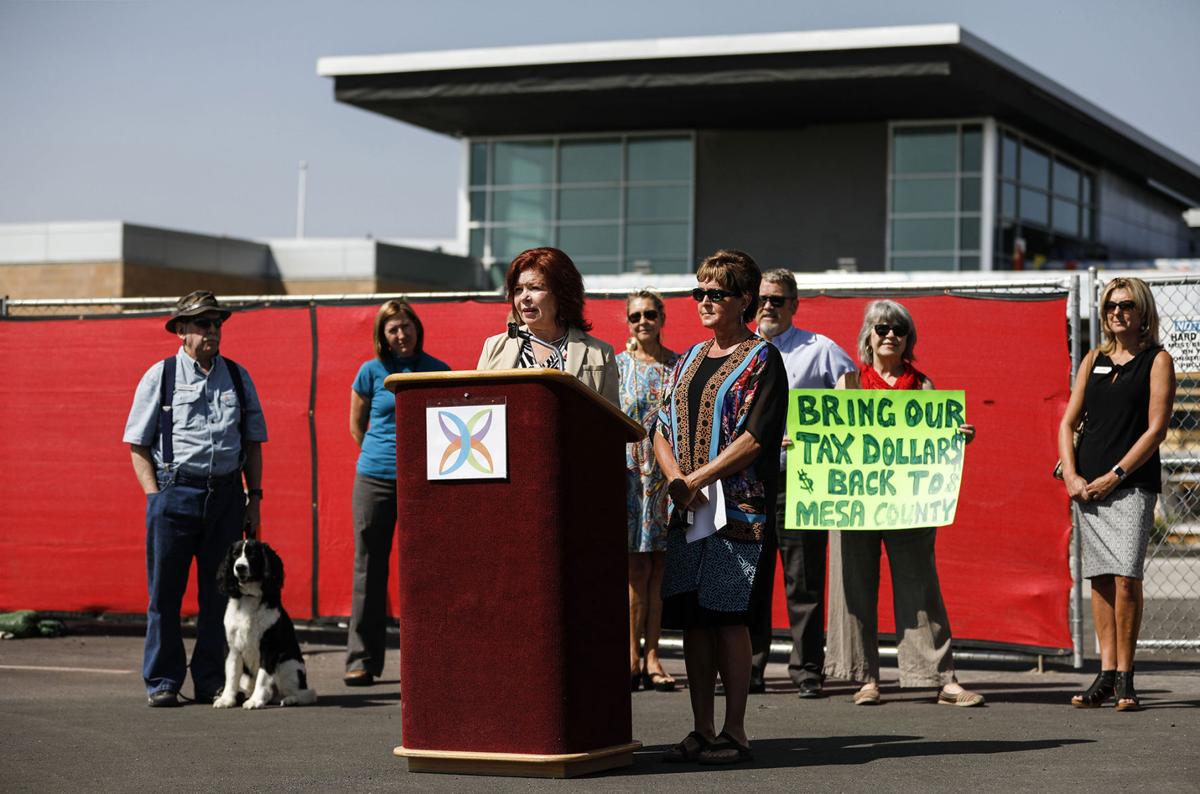 Leaders of Mind Springs Health, the Grand Junction Area Chamber of Commerce and other local organizations called the event Tuesday morning, the day after the Mesa County Commission voted to place Issue 1A on the November ballot.
The ballot issue involves Mesa County's relationship with the Taxpayer's Bill of Rights, which limits governmental income, including grants, unless an exception is made. Mesa County voters in November will decide whether the county can permanently make that exception for state grants, which are often applied for by nonprofits using the county government as a pass-through agency.
"Had we been able to partner with the county as well as other communities in being able to secure some TABOR funds, that would have really put us over the top (of fundraising efforts)," said Mind Springs President and CEO Sharon Raggio at the event outside the facility.
HopeWest President and CEO Christy Whitney said she hopes voters will agree.
"There's a lot of state money available to make some amazing things happen in Mesa County, but we have just fundamentally not been able to access it because of the really outdated view of the TABOR law," Whitney said.