By Nathaniel Minor January 6, 2020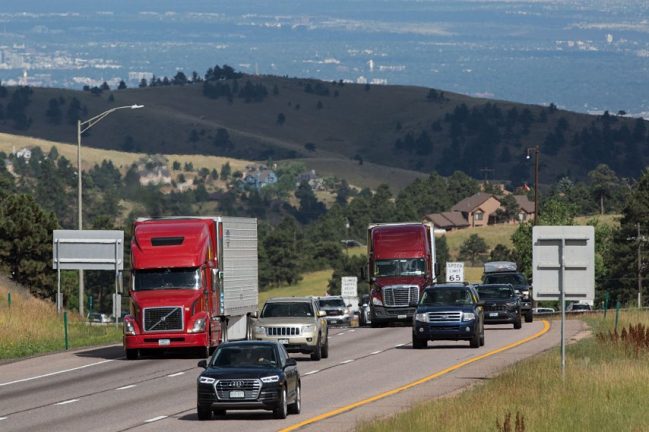 Hart Van Denburg/CPR NewsInterstate 70 Traffic in Mt. Vernon Canyon Friday Aug. 9, 2019
Lawmakers appear to have bipartisan agreement at the state Capitol that Colorado's transportation system needs a serious infusion of money.
But with the 2020 session poised to kick off later this week, both sides are still far apart about where that should come from: new revenue, or reprioritizing the existing budget.
"I can absolutely tell you, 100 percent, we will not be able to meet our transportation needs without new funding sources," House Speaker K.C. Becker said Monday at a legislative preview breakfast sponsored by Commuting Solutions, a Louisville, Colorado-based group that advocates for multi-modal transportation.
The group supported the last few attempts to raise new revenue — including 2018's sales tax-raising Proposition 110 and 2019's Proposition CC, which would have redirected taxpayer refunds to roads and schools. Voters rejected both of them.