The big issue: would it be an end run around TABOR or not? Does it lower the base or not?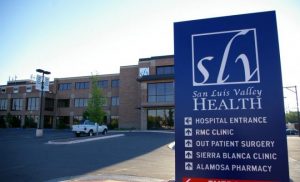 Dire funding news for the state's hospitals has left Republicans in rural Colorado pleading with the legislature to restructure the Hospital Provider Fee, despite ideological beliefs.
It is a thorny issue that pits conservatives in the legislature against fellow Republicans in rural parts of the state.
Hospitals face a $264 million reduction in the upcoming budget that begins in July. That number is up from an initial budget request in November, which proposed a $195-million reduction. Rural hospitals are expected to receive the worst of it, with expectations for some hospitals to close.
Budget writers have proposed a $28.3 billion annual spending plan that lawmakers will begin to debate this week. In an effort to pass a balanced budget, the Joint Budget Committee proposed reducing collections of the Hospital Provider Fee.