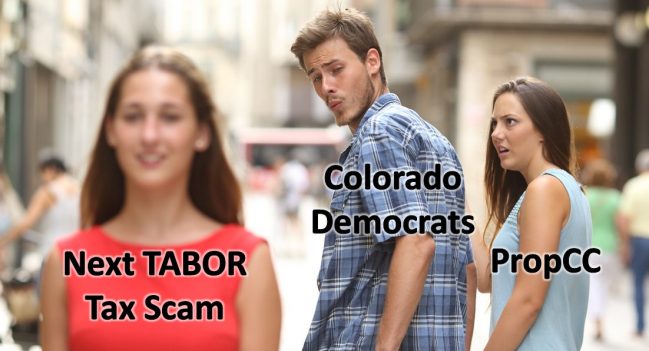 Now that Proposition CC has gone down in flames, what will progressives do next to sabotage TABOR?
Aren't you sick and tired on politicians trying to weasel their way out of, or ignoring, TABOR?
We need to do something about it, right?
Well then, why not you?
Yes, you read that right.
Why not?  It's a great time to get involved.
If not you, then who?
We could use your help, talents, and skills defending the gold standard, Colorado's Taxpayer's Bill of Rights (TABOR).
We're looking forward to having you help Colorado.
It's easy to join.
See below on how you can make a difference.