DENVER — The Colorado Title Board rejected a proposal on Wednesday to put a full repeal of the Taxpayer's Bill of Rights (TABOR) before voters in a future election.
The board voted 3-0 that the proposal violated the single subject rule and the board did not have jurisdiction to set a ballot title.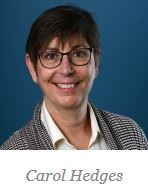 Proponents Carol Hedges and Steve Briggs had an initial hearing before the Title Board at 1 p.m. on Wednesday. Although voters several years ago passed new rules that make adding an amendment to Colorado's constitution harder, it still only takes a simple majority to repeal an amendment.
Denver-based attorney Edward Ramey, who represented the proponents, said the proposal was to do "one thing and one thing only."
"That's to repeal Article X, Section 20 of the Constitution," Ramey told the board. "I emphasize that because we're not adding anything to it. We're not trying to tweak anything. We're not repealing and ellipsis doing anything. This is just a straight repeal."
Ramey said the single subject debate keeps coming up because the consensus is TABOR itself contains more than one subject, but he disagreed with those findings. He cited a couple of Colorado Supreme Court rulings that addressed the subject in a manner that he believed favored his clients in this case. Continue reading →