PERA obligations still threaten Colorado's future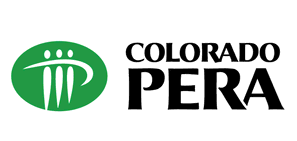 Colorado is ranked one of the worst states in the US regarding the ability to pay state pensions. In October 2018, Bloomberg's Danielle Moran tallied the total liabilities and the funded portion that applies to each state's public employee pension funds, finding that five states had funded less than 50% of the cost needed to pay for their promised state public employee's pension benefits: Kentucky (33.9%) New Jersey (35.8%) Illinois (38.4%) Connecticut (43.8%) and Colorado was the fifth-worst in the US (47.1%). The exorbitant real debt of PERA obligations is over twice the size of the entire state budget ($32 billion) when using a discount rate that the private sector has to use in calculating its debt obligations.
According to the Foundation of Economic Education, another way to measure the shortfall is to calculate the amount of money that each individual state resident would have to cough up to fully fund the cost of providing state government employees with the retirement benefits promised to them by state politicians. This analysis shows that the 2018 cost of unfunded state government employee pension liabilities per Colorado resident (man, woman, and child) is $9,722 the fifth-highest in the US.