Monthly Archives:
June 2015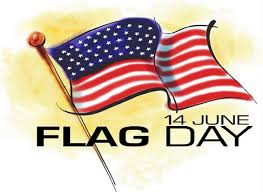 Douglas Bruce, the author of the Taxpayer s Bill of Rights, in 2012 filed an objection to Amendment 64. (Denver Post file)
Tradition accepts June 15, 1215, as the start of limited government in Anglo-American law. Magna Carta ("the great charter') was signed under duress by King John. John was the brother and successor to Richard the Lion Heart, whose loyal subjects included that tax rebel, Robin Hood. King John was known for his predatory and avaricious taxation.
Monarchs proclaimed the divine right of kings, asserting their absolute power came directly from God. English barons rejected King John's tax tyrannies and other autocratic acts. Magna Carta ordained that even a king must honor the law. He could no longer summarily jail or execute any one without due process of law. Taxes would be limited; some would require baronial consent. A council of 25 barons could restrain the king's illegal actions by seizing his lands and castles until he obeyed the law.
Magna Carta has a turbulent legacy. Over later centuries, it was rejected, affirmed, and revised. It has survived to be idealized as the first formal adoption of the Rule of Law.
To read the rest of this article, click the following link:
http://www.denverpost.com/opinion/ci_28296295/guest-commentary-freedoms-800th-birthday
DENVER—For the third time since 2012, Colorado voters will decide a ballot question on the sales of recreational marijuana.
This year, voters will be asked to prevent a refund of the first year's marijuana taxes that has been triggered by the Taxpayer's Bill of Rights (TABOR) in the state constitution.
VOTE in the 9NEWS Morning poll: Colorado voters will decide in November if the State will keep an estimated $58 million in marijuana revenue. Should the state, keep it or return it? Vote below or click here:
This requirement of TABOR only applies to newly-enacted taxes and also will require the state to switch the tax off one time only, resulting in a tax holiday on the special sales tax for pot this September.
Gov. John Hickenlooper (D-Colorado) signed HB 1367 on Thursday, which will create a 2015 ballot question asking voters to block a marijuana tax refund. Continue reading →